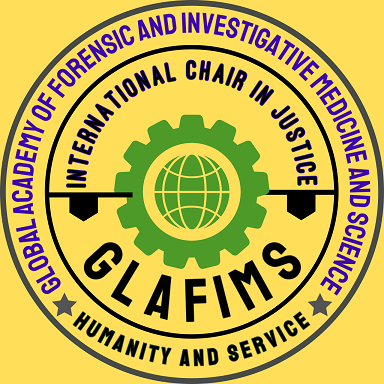 Membership Types:
There are five types of membership of the Academy. Each type of category can be further divided into subtypes

1. Type 1: By Signup
A: Member or Full Member: A member is normally an individual who is or has been actively engaged in the field and who has professional and/or academic qualifications that allow them to practice in the field of Forensic Medicine, Science, Law, Toxicology, Criminology & other allied sciences. The Membership fee is chargeable annually as per the decision of the Nominated Governing Council for the term of the Council and is subject to change/same in the formal meeting of governing council.

B: Life Member: A member who is engaged in or associated with the academy. Life membership will only be awarded to the members after payment of the Life Membership fee after a recommendation from the Governing Council. The life membership is subject to formal approval from the Global President even after payment of the fee. The life members will be issued a life member certificate after approval from the competent authority. It is hereby notified that the life membership can be issued only after a formal invitation is sent to the nominated member. Members are advised not to pay for life membership fee until they receive a formal invitation letter from GLAFIMS Association

2. Type 2: By Signup
A: Associate Member: An Associate Member is an individual who is actively engaged in the field and who will be achieving qualifications to be admitted into Society as a Member. Master students and doctoral researchers (PhD students) are typically associate members. The maximum period as Associate Member is 5-years or 2-years after PhD graduation – whichever comes first. After the stipulated period the Associate Members will automatically be promoted to full membership. However, the associated member reserve the right to apply for full membership after one year of completion of the Associate Term, subject to approval from Governing Council.

B: Affiliate Member: A person who is elected into membership by the academy can be designated as an Affiliate Member. Due to personal circumstances beyond their control, this member may be unable to attend meetings and events but can be seen to be an asset to the academy. As such, due to the lack of attendance, it can be agreed by the academy that an Affiliate member can pay less than the full amount of this academy's yearly dues. The academy Board shall determine an Affiliate member's ability to vote on club matters. An Affiliate member shall be required to attend at least one-half of the meetings or academy-organized events. If circumstances or time commitments occur, this member will be allowed more involvement, an Affiliate member's membership can be converted to active membership by a decision of the academy if he or she otherwise meets the requirements of active membership. The academy would have to determine the merits or demerits of this option. No member shall simultaneously be an active member and an Affiliate member.
3. Type 3: By Nomination from Members
A: Fellow: A Fellow is an individual recognized by the Academy to have made a truly significant contribution to the Academy and its aims and objectives. A Fellow must be nominated by other members. The process of becoming a Fellow is managed by the Governing Council or the Global President. The grade of Fellow is reserved for Full Members of the Academy.

B: Honorary Fellow: An Honorary Fellow is an individual recognized by the Academy to have rendered outstanding services to the aims of the Academy or the forensic community in general. This is the highest honor the Academy can bestow. An Honorary Fellow is chosen by the Governing Council of the GLAFIMS.

4. Type 4: By Nomination by Governing Council
A: Member Emeritus: Emeritus Members are asked to pay the same fee as Associate Members. Member has full access and full voting rights. Please note that retirement must be declared to the Governing Council or Global President/CEO.

B: Group Membership: This is for groups of 2-10 or more named members that wish to apply for Chair membership. It provides a discount on the individual membership fee for full members. Group members have full access to the website, discount on events, and voting rights at meetings. This membership is reserved specifically for global members working internationally in different countries and institutes applied for Scientific Chair.

Type 5: By Invitation or online request.
A: E-Associate member: This membership grade has been designed for students and apprentices, who have not earned any degree or affiliations. The membership fee may/may not be applicable as per the decision of the Nominated Governing Council.

B: Honorary Member: Similar to members but awarded by GLAFIMS as part of honor to the academy. Usually awarded to well-known scientists scholars of international repute and acknowledgment.

6. Type 6: By Nomination by Board of Directors
A: Founder member: A member who is associated with the establishment of the association shall be the founder member. The final decision of the association on any matter hereinafter shall be subjected to permission of the founder members.

B: Donor Member: This special type of membership and is awarded to a person of any field who has generated a substantial amount of donations to the Academy for fulfilling the philanthropic aim of the GLAFIMS. The donor member is entitled to full membership benefits for their entire lifetime. Donor members can be members, subject to approval from Governing Council. Donor Members have the voting right. Donor Members can recommend any member to be included in the executive board without facing elections. Donor members can directly contact the president to recommend changes in the policies, subject to approval from the competent authority.
For details of members benefits and suitability Click Here
For details of Membership fee and Subscriptions Click here

This Privacy Policy describes how your personal information is collected, used, and shared when you visit https://www.glafims.org(the "Site").
PERSONAL INFORMATION WE COLLECT
When you visit the Site, we automatically collect certain information about your device, including information about your web browser, IP address, time zone, and some of the cookies that are installed on your device. Additionally, as you browse the Site, we collect information about the individual web pages that you view, what websites or search terms referred you to the Site, and information about how you interact with the Site. We refer to this automatically-collected information as "Device Information." We collect Device Information using the following technologies:
— "Cookies" are data files that are placed on your device or computer and often include an anonymous unique identifier. For more information about cookies, and how to disable cookies, visit http://www.allaboutcookies.org.
— "Log files" track actions occurring on the Site, and collect data including your IP address, browser type, Internet service provider, referring/exit pages, and date/time stamps.
— "Tags," and "pixels" are electronic files used to record information about how you browse the Site.
HOW DO WE USE YOUR PERSONAL INFORMATION?
We use the Device Information that we collect to help us screen for potential risk and fraud (in particular, your IP address), and more generally to improve and optimize our Site (for example, generating analytics about how our customers browse and interact with the Site. Device Information is also utilized for remarketing and retargeting advertising if applicable.
SHARING YOUR PERSONAL INFORMATION
We share your Personal Information with third parties to help us use your Personal Information, as described above. We use Google Analytics to help us understand how our clients use the Site–you can read more about how Google uses your Personal Information here: https://www.google.com/intl/en/policies/privacy/. You can also opt-out of Google Analytics here: https://tools.google.com/dlpage/gaoptout.
Finally, we may also share your Personal Information to comply with applicable laws and regulations, to respond to a subpoena, search warrant or other lawful requests for information we receive, or to otherwise protect our rights.
ADVERTISING
As described above, we may use your Personal Information to provide you with targeted advertisements or marketing communications we believe may be of interest to you. For more information about how targeted advertising works, you can visit the Network Advertising Initiative's ("NAI") educational page at http://www.networkadvertising.org/understanding-online-advertising/how-does-it-work. You can opt out of targeted advertising by visiting:
— FACEBOOK – https://www.facebook.com/settings/?tab=ads
— GOOGLE – https://www.google.com/settings/ads/anonymous
Additionally, you can opt out of some of these services by visiting the Digital Advertising Alliance's opt-out portal at: http://optout.aboutads.info/.
DO NOT TRACK
Please note that we do not alter our Site's data collection and use practices when we see a Do Not Track signal from your browser.
YOUR RIGHTS
If you are a European resident, you have the right to access personal information we hold about you and to ask that your personal information be corrected, updated, or deleted. If you would like to exercise this right, please contact us through the contact information below. Additionally, if you are a European resident we note that we are processing your information in order to fulfill contracts we might have with you (for example if you make an order through the Site), or otherwise to pursue our legitimate business interests listed above. Additionally, please note that your information will be transferred outside of Europe, including to Canada and the United States.
DATA RETENTION
No personal information (Name, Email, Address, Credit Card Info, Birthdate, Financial Records, etc.) is captured or stored via the site.
CHANGES
We may update this privacy policy from time to time in order to reflect, for example, changes to our practices or for other operational, legal or regulatory reasons.
CONTACT US
For more information about our privacy practices, if you have questions, or if you would like to make a complaint, please contact us by e-mail at glafims@gmail.com.
About GLAFIMS Vision and Mission Founder Governing Council 2022 Governing Council 2023 Activities Journal [IJMJ] Office Bearers Scientific Chair in Justice Global Coordinators Types of Membership Members Benefits Members List Guidelines Membership Term and Conditions Privacy Policy Refunds and Cancellation Fee Structure Discounted Fee Services Approved Collaborations Collaborate with us Apply to Deliver CME/CPD Apply for CME/CPD Sponsorship Guidelines for Ethical Communication on WhatsApp Groups Contact us
Our Collaborators:
_____________________________________________________________________________________________________________________________________________________________________________
Address: G1, Ground Floor, City Center, Medical Road, Aligarh 202002 India E-Mail: glafims@gmail.com web: www.glafims.org
Copyright © 2022-32 by Global Academy of Forensic and Investigative Medicine and Science [GLAFIMS ACADEMY]. All rights reserved. Last February 11, 2023