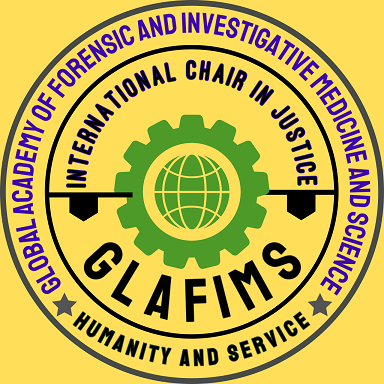 Your application for Scholarship/request for financial reward is subject to formal approval from competent authority.
As per policy prescribed by Income Tax Department, Government of INDIA. Any kind of Membership fee cannot be claimed for Income Tax Exemption Under 80G.
The Criteria for Scholarship/Financial Reward is
1. Professionals of High Reputation working for uplift of the specialty in accordance to the vision and mission of GLAFIMS ACADEMY.
2. Editor in Chief or Associate and Assistant Editor at any reputed scientific medical journal.
3. Office Bearer of IAFM, PAFMAT, ICFMT.
5. Members of organization of associated specialties [IAFM, PAFMAT, ICFMT etc].
6. Members of organization obtained official Collaboration with GLAFIMS ACADEMY. To know about list of approved collaborator Click Here
For details of members benefits and suitability Click Here
For details of Membership fee and Subscriptions Click here
Click here to Know about Types of Memberships
About GLAFIMS Vision and Mission Founder Governing Council 2022 Governing Council 2023 Activities Journal [IJMJ] Office Bearers Scientific Chair in Justice Global Coordinators Types of Membership Members Benefits Members List Guidelines Membership Term and Conditions Privacy Policy Refunds and Cancellation Fee Structure Discounted Fee Services Approved Collaborations Collaborate with us Apply to Deliver CME/CPD Apply for CME/CPD Sponsorship Guidelines for Ethical Communication on WhatsApp Groups Contact us
Our Collaborators:
_____________________________________________________________________________________________________________________________________________________________________________
Address: G1, Ground Floor, City Center, Medical Road, Aligarh 202002 India E-Mail: glafims@gmail.com web: www.glafims.org
Copyright © 2022-32 by Global Academy of Forensic and Investigative Medicine and Science [GLAFIMS ACADEMY]. All rights reserved. Last February 11, 2023